Rename

Uploading ...

Finding ...

This Album requires a Password

Please enter your Account Password
If you have forgotten your password Click Here

Create Album

Create Album

Choose a User Name

Rename Album

Copy this Album
Copying an Album makes a new Album in your account. No album-wide comments, item comments, or replies are copied, and any password is removed from the copy.
All copied albums are marked 'private' so you can adjust them before making them widely available, if you want to.

Album Name
Make Album Private
Make Album Public
Only you can add Items
Anyone can add items
Public Albums are potentially visible to all Vternal Users. Private Albums are only visible to you and those you share them with.
Enter a description for your Album. Descriptions are completely optional. Leave it blank if you like.
Check here if you want to protect your Album with a password

Create an Album
Advanced Settings


Slideshow Settings
These settings will remain in force until you change them. The settings will be applied to all slide shows.
Choose how often you want the slides to change.
Check here if you want to see each image's caption as a subtitle

Identify Yourself
You must have a validated identity before you can comment, like, or chat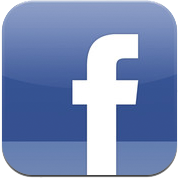 Validate with Facebook

Validate with Google
Alternatively, Log In or Sign-Up for Vternal

Please enter your Account Password
| | |
| --- | --- |
| Current Password: | |
| New Password: | |
| Re-Enter New Password: | |
If you have forgotten your password Click Here